Spring Reunion Starts Friday April 20
Our Master of Kadosh, John W. Clearman, 33° has chosen to honor at our Spring Reunion: Howard T. "Pete" Coll 32° KCCH , Larry E. Blom 32° KCCH, Isadore J. Andriano 32° KCCH and Robert E. Steenrod 32°KCCH. Each of these men were very active in putting on our Scottish Rite Reunions in days gone by.

Brothers Coll, Blom, and Andriano were committeemen serving behind the scenes at our reunions. Pete served as Chairman of the Wardrobe committee for several years. Larry Blom was a member of both the Sound and Stage committee. While Brother Andriano served on our famous "Kitchen Krew". Bob Steenrod was Adolph the Saxon in the Prussian Knight Degree for many years.
The reunion begins on Friday, April 20th with dinner beginning at 5:00 pm in the members lounge on third floor. We will be having bbq pulled pork sandwiches, coleslaw, chips, and dessert for $5. The opening of the reunion begins at 5:45 pm and the 4th degree (Secret Master) kicks off at 6:05 pm. We look forward to seeing you as we share the light of Scottish Rite Masonry with a class of new members.
If you have a candidate final balloting will be on Wednesday, April 18, 2012. Please contact the SR office should you need a petition or additional details. 515-288-8927 or rsvp@dmscottishrite.org
2012 Spring Reunion Schedule
FRIDAY, APRIL 20, 2012

4:30 PM

COMMITTEEMEN CLASS ORIENTATION

5:00 PM

DINNER BUFFET

5:45 PM

RECEIVE COMMITTEEMEN CLASS

LODGE OF PERFECTION DEGREES

6:05 PM

4th Degree

Secret Master

7:00 PM

5th Degree

Perfect Master

7:50 PM

6th Degree

Confidential Secretary

8:30 PM

7th Degree

Provost and Judge

8:55 PM

DISMISSAL

SATURDAY, APRIL 21, 2012

7:45 AM

COMMITTEEMEN CLASS ASSEMBLES

LODGE OF PERFECTION DEGREES

8:00 AM

8th Degree

Intendant of the Building

9:00 AM

9th Degree

Elu of the Nine

10th Degree

Elu of the Fifteen

9:50 AM

11th Degree

Elu of the Twelve

10:40 AM

12th Degree

Master Architect

11:25 AM

13th Degree

Royal Arch of Solomon

11:50 AM

LUNCH

12:35 PM

14th Degree

Perfect Elu

CHAPTER OF ROSE CROIX DEGREES

1:35 PM

15th Degree

Knight of the East

2:35 PM

16th Degree

Prince of Jerusalem

3:30 PM

17th Degree

Knight of the East & West

4:50 PM

18th Degree

Knight Rose Croix

6:00 PM

SOCIAL HOUR

FRIDAY, MAY 4, 2012

5:00 PM

DINNER

5:45 PM

COMMITTEEMEN CLASS ASSEMBLES

COUNCIL OF KADOSH DEGREES

6:00 PM

20th Degree

Master of the Symbolic Lodge

7:10 PM

21st Degree

Noachite or Prussian Knight

8:20 PM

22nd Degree

Knight of the Royal Axe

9:00 PM

DISMISSAL

SATURDAY, MAY 5, 2012

7:30 AM

COMMITTEEMEN CLASS ASSEMBLES

COUNCIL OF KADOSH DEGREES

8:00 AM

23rd Degree

Chief of the Tabernacle

8:45 AM

24th Degree

Prince of the Tabernacle

9:30 AM

27th Degree

Knight of the Sun, or Prince Adept

10:35 AM

28th Degree

Knight Commander of the Temple

11:40 AM

29th Degree

Scottish Knight of St. Andrew

12:10 PM

LUNCH

12:55 PM

CLASS PICTURES

1:10 PM

30th Degree

Knight Kadosh

CONSISTORY DEGREES

2:30 PM

31st Degree

Inspector Inquisitor

3:45 PM

32nd Degree

Master of the Royal Secret (1st Section)

4:40 PM

32nd Degree

Master of the Royal Secret (2nd Section)

5:45 PM

SOCIAL HOUR

6:30 PM

CINCO DE MAYO FIESTA
Don't Miss Our First Cinco de Mayo Celebration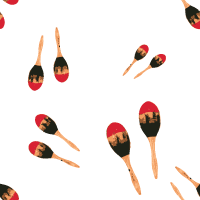 You are invited to our first ever Cinco de Mayo Fiesta. This party is our celebration of Scottish Rite Masonry for the Spring Reunion in honor of our "Committeemen" Bob Steenrod, Isadore Andriano, Pete Coll, and Larry Blom.
Get ready to journey "South of the Border" for a great time as we celebrate new Scottish Rite Masons and honor these outstanding brothers!
The party will be held on May 5th beginning with Cerveza, margaritas, cocktails & hors de oeuvres at 5:45 pm and our banquet at 6:30 pm. After the banquet, a variety of music will be provided by "A Select Entertainment DJ". It is hot this time of year so a coat and tie is all you need to dress for the occasion. It is not a black tie affair.
Salad
citrus vinaigrette dressing
Tequila Lime Chicken Breast
Roasted Baby Red Potatoes
Cinnamon Apple Crisp a la mode
Cost is $25 per person. Reservations & advance payment requested by April 27th, 515-288-8927 or rsvp@dmscottishrite.org. You can download the invitation and reservation form here.